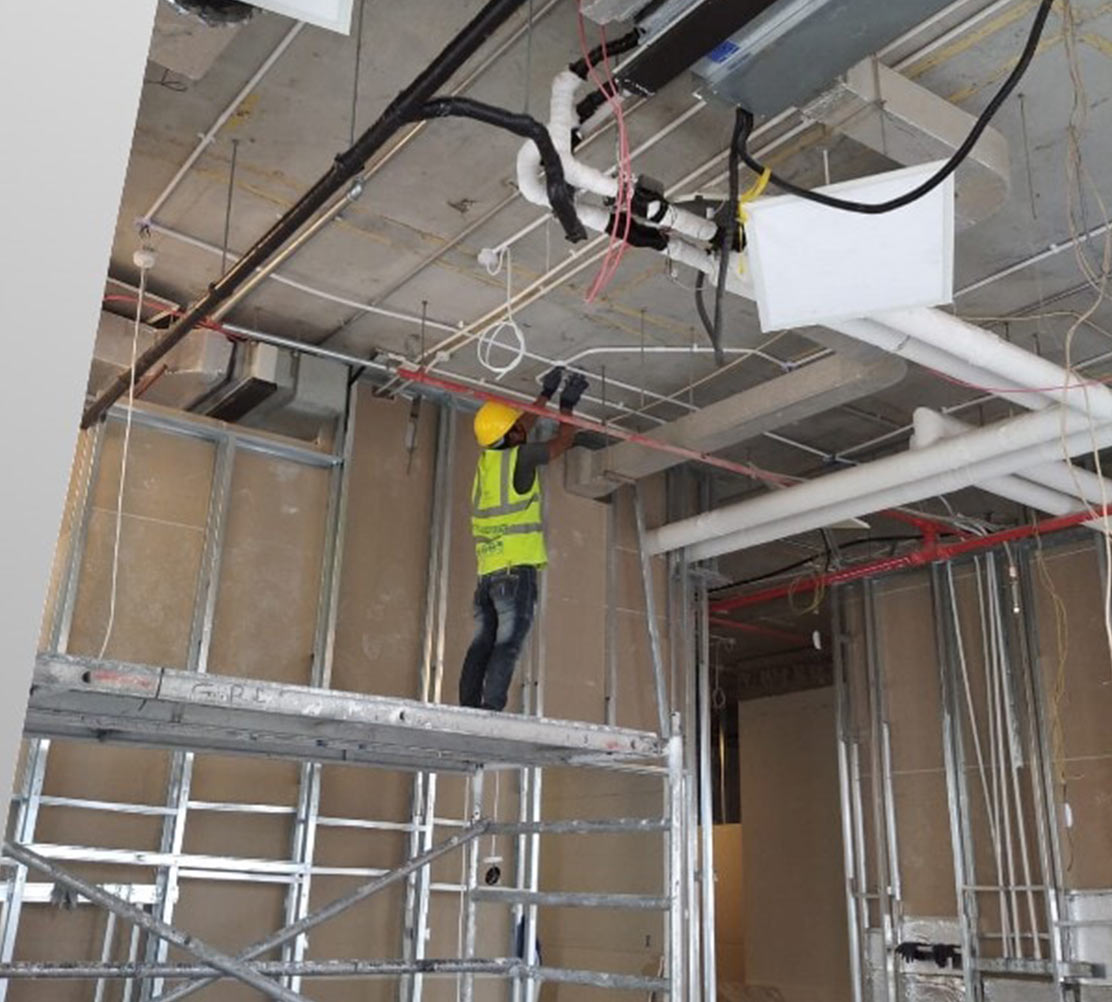 We give complete fire protection, by offering solutions that are designed, supplied and installed complete and ready to operate.
Adams Fire Safety & Security offers complete turn-key solutions when it comes to fire safety and protection. Fire Equipment Fitouts play a major role in its performance and functioning. Adams Fire Safety experts will get into the nitty-gritty of the project and will do a diligent fire equipment fit-out job for you. As a service dedicated to all kinds of business segments, we offer specialized services for smaller spaces such as fit-outs that operate as a part of a larger structure. This is crucial because, at a time of an emergency, it is easier to spring into action and keep the space danger-free, in a jiffy. Fit-outs start from the pre-approval of licensing authority to plan your space till ending with your occupancy certificate and are ready to move for your potential clients. We realize that time is money so we always commit and follow through under all time constraints. All of our projects are constructed with our own fit-out team. Fire Equipment Fit Out Regulations There are a number of regulations to adhere to when redefining an existing and new building in order to comply with Fire Safety regulations. Adams team will work with you to provide advanced fit-out jobs as per Civil defense rules and regulations.
Adams Fire & Safety is a group of trained and civil defense approved individuals, who make sure that all your life-saving products are working optimally. They do this through regular checks and update all your devices. A quarterly report is sent to you so that you know the status of your system. All in all, We make sure that your equipment is ready to perform when you need it the most.